News
We are one of the newest hostels in Singapore and are located in the center of Singapore City, a stone's throw from the historic Singapore River.
We have mixed dormitory, ladies-only dormitory, and private 4-bed room available!
For reservations, please email us at rivercityinn.sg@gmail.com or call us directly at +65-6532-6091.
Or you may wish to book online now!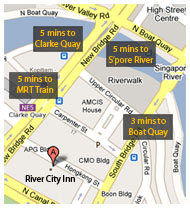 In the heart of the city!
In Singapore
Most Popular Hostel in Asia Two Years in a Row!
Thanks to your keen support...We have been voted as the Most Popular Hostel in Asia two years in a row!!! We look forward to working to serving you again! =)
Thanks For Your Support!
With the strong support from you our customers, we have received a number of awards. This will inspire us to work even harder to provide a good experience for every one of our customers. Thanks again and we look forward to your continued support!
Check out our Guest Reviews!
We have just updated our site to include a page for reviews from our guests on 3 different sites.
Check it out!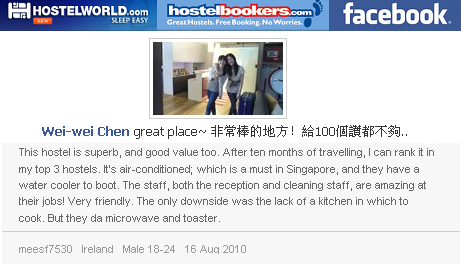 Please feel free to contact us anytime. Meanwhile do check out the photos from our Hostel!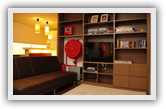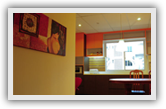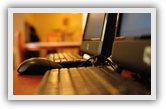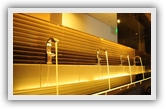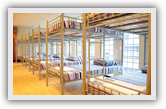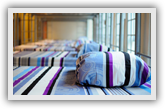 Promotional Prices:
Mixed Dormitory = S$26.00 per bed
Ladies-only Dorm = S$29.00 per bed
6-bed Mixed Dorm = S$29.00 per bed
(Book all 6 beds to make it a private room!)
Private 4-bed Room = S$128.00 per room
Special Features
No curfew
5 mins walk to MRT Train Station
FREE Wifi Internet / Internet Kiosk
FREE Hearty Breakfast
FREE Linen
Free Luggage Storage and Use of Facilities after Checkout
Laundry Facilities Available
Location
River City Inn
33C Hong Kong Street
Singapore 059672
+65-6532-6091
rivercityinn.sg@gmail.com



Notes:

All rates are inclusive of taxes
Check in time: 1400hrs-2300hrs. Please note that we are unable to accept check-in after 2300.
Check out time: 1200hrs
To keep our prices low, we accept cash only for payment.
To upkeep the environment of a backpackers hostel, we do have a policy of no children under the age of 12. For local guests returning from overseas, please contact us before booking.
For groups above 8 pax, please contact us before booking on the website
We would be grateful if you could inform us at least 48 hours in advance should you decide to cancel or make any changes to your booking, otherwise the first night's charge is applicable.
We will hold all bookings up to 3 hours of your scheduled arrival time. Please kindly inform us if you have any change to your arrival timing.
Please kindly note that we are unable to host Singaporeans in our hostel.
To maintain hygiene, we request for guests to remove footwear before entering.
Please note that we are located on the 4th floor of a heritage shophouse without a lift.